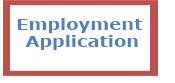 Oregon Precision Manufacturing is an equal opportunity employer, we do not discriminate on the basis of race, age, creed, color, religion, national origin or ancestry, sex, gender, disability, veteran status, genetic information, sexual orientation, gender identity or expression, or pregnancy.
We offer competitive wages and a comprehensive benefit package that include but is not limited to medical and dental insurance, vacation, holidays and a 401(k) retirement plan.

We are always interested in qualified people, for information regarding job opportunities, please call Human Resources at 503-925-9254.

You may return your resume via:
·  Email: HR@oregonprecisionmfg.com
·  Deliver: 13950 SW Galbreath Dr. Suite #200 Sherwood OR 97140, Monday thru Friday 9am to 3pm.